COMMUNITY ALLIANCE PROGRAM PRESENTS
CANNABIS VS. CANCER
JOIN US AT THE SAN DIEGO CITY
CENTRAL LIBRARY THEATER
SAN DIEGO, CA

JULY 12TH | 6-8:00PM
JOIN US AT DOWNTOWN SAN DIEGO CITY LIBRARY – THEATER
JULY 12TH | 6 – 8:00 PM
THE SCIENCE & POTENTIAL OF CANNABINOIDS
TO INHIBIT CANCER CELL PROLIFERATION.
KEYNOTE SPEAKER: DR. CRISTINA SANCHEZ
WHAT TO EXPECT:
• DISCUSSION WITH EXPERT SPEAKERS
• CANNABINOID SCIENCE
• FREE TO THE PUBLIC
WANT TO GET INVOLVED?
FOR SPONSORSHIP INFO: [email protected]
CANT MAKE IT? DONATE TO THE CA– USE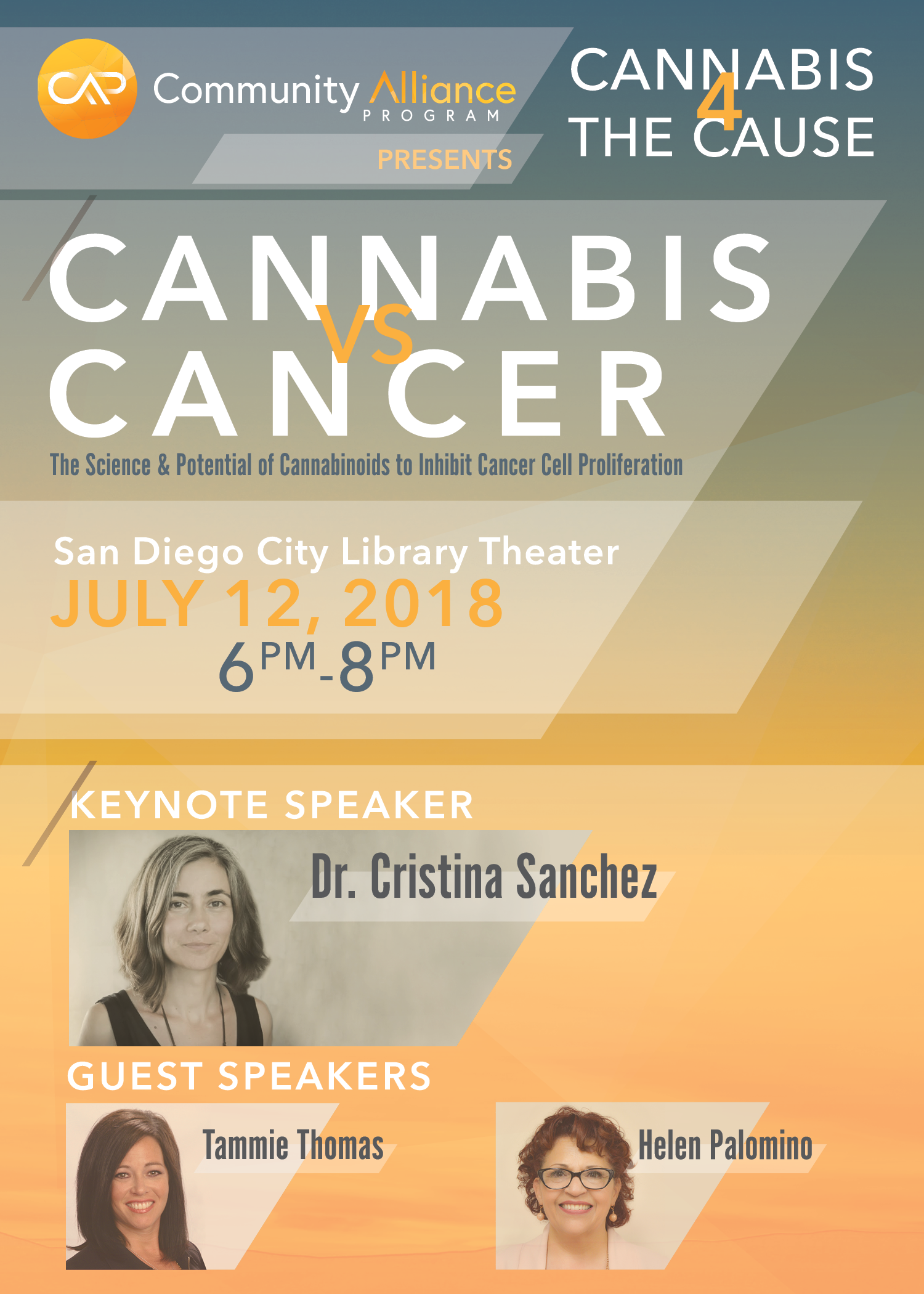 San Diego City Library, East Village
San Diego, CA 92101
EVERY DOLLAR DONATED HELPS ENHANCE OUR COMMUNITY.